Slack notifications for errors in a multi-context Jamf Pro environment
If you're running a multi-context, on-premises Jamf Pro environment, you probably have some kind of third-party log aggregation and reporting tool to hand. But if you don't have that yet, here's a simple script you can use to get an aggregated output of errors and severe warnings from all your Jamf instances to a Slack channel.
It will report all log output marked as [ERROR] or [SEVERE] in the previous hour.
Usage
This script assumes you are running Jamf Pro on a Linux server and have anacron installed. It also assumes that tomcat instance logs are reported to /var/log/JSS/<instance>/JAMFSoftwareServer.log However, it would work from any task scheduling tool such as crontab.
Simply provide a Slack incoming web hook for whichever channel you want to use, and place this script into /etc/cron.hourly. The script needs to be executable.
The script outputs errors with the time stamp. If the error is SEVERE, this is explicitly printed in the output.
The script
Example output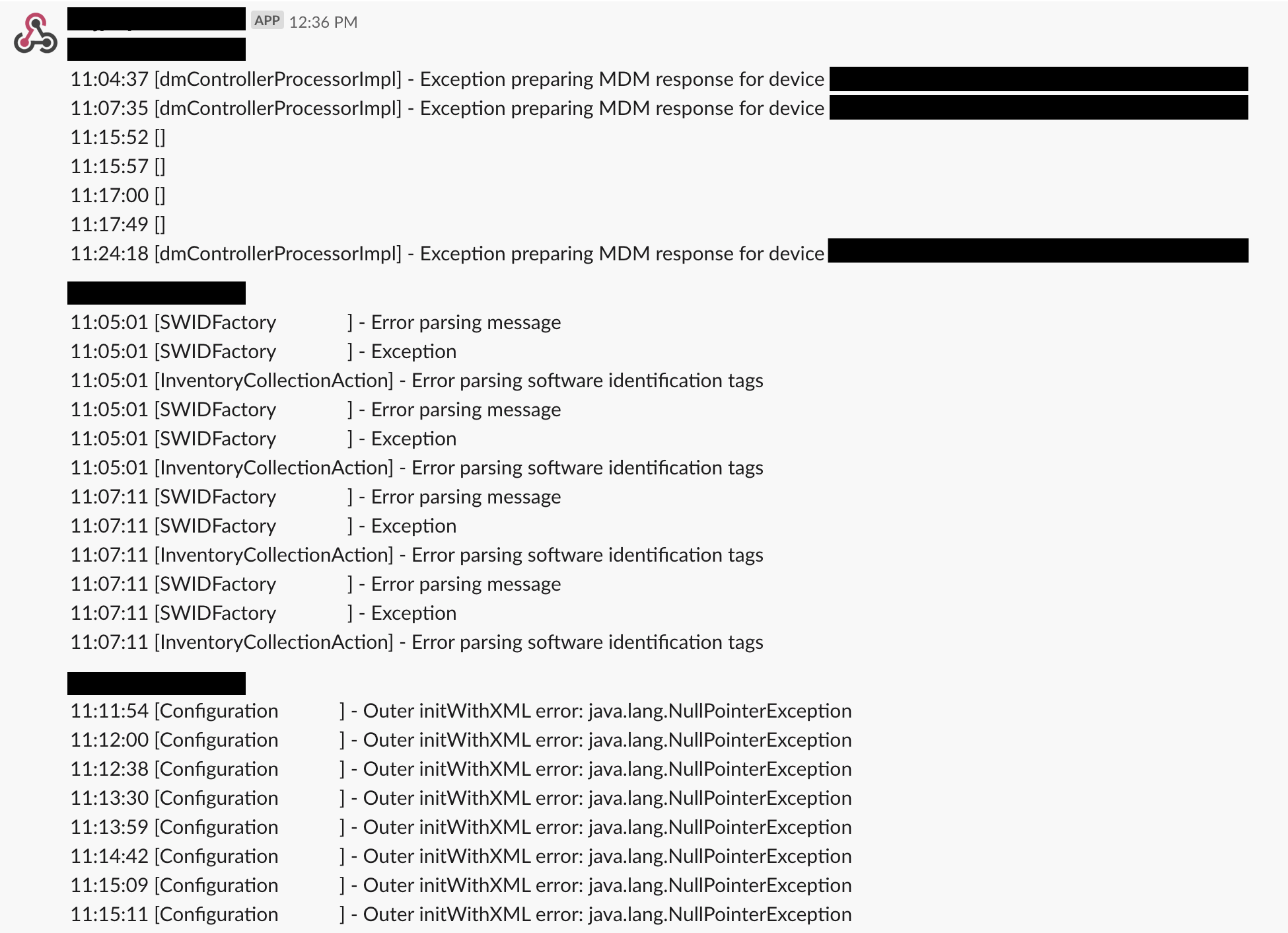 comments powered by

Disqus